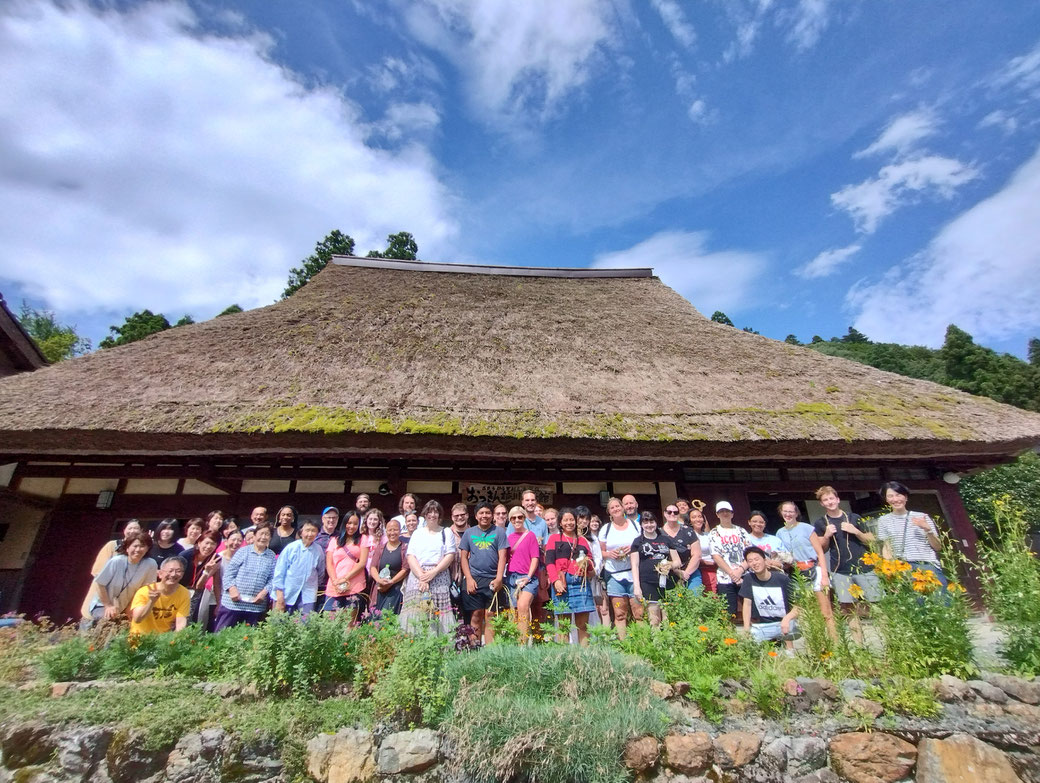 In a remote mountain village of Mukugawa with a population of only 30, an equal number of guests visited from the US. 
We organized a "handmade feeling" tour, covering the village's beliefs, traditional Japanese houses, rural life, rice paddies, and even a casual tea ceremony experience. 
The voices of the young people echoed in the peaceful village, and we had a wonderfully lively and enjoyable time.
Here's the fantastic blog post by Mandy, the organizer of Land + See Tour.