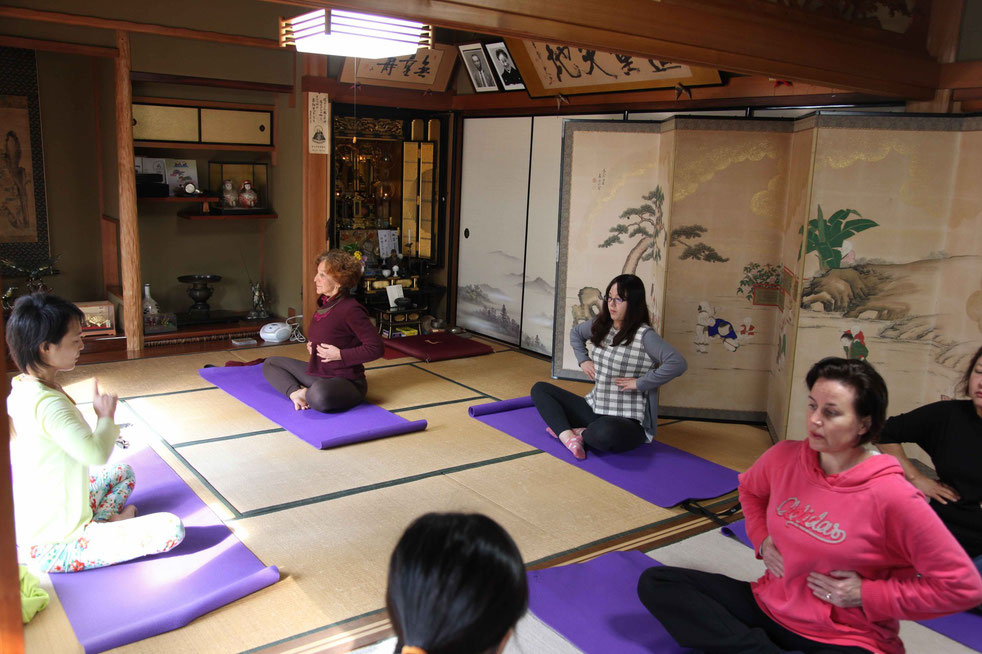 Our new tour; Zen Pilates/Yoga & Mamma's lunch cooking is ready!!!! 
Healing Pilates session is led by the experienced instructor at the serene shrine to help you absorb its healing energy.
Longer healing session is followed at the Tatami matted room inside the beautiful traditional Japanese house.
Enjoy the cooking session and homemade seasonal delicious lunch afterwards.
This tour is especially recommended for those who wish to relax and feel rested during your trip...!
ピラティスと農家のお母さん手作りランチツアーが始まりました!
まずは湖畔の美しい神社で、経験豊かなインストラクターのもと、からだを清らかなエネルギーで満たして頂きます。
その後、伝統的な日本家屋のお宅へと移動し、さらなる癒しを体験します。
お客様の旅の疲れをいやすような、そんなツアーを目指して参ります。どうぞよろしくお願いいたします。