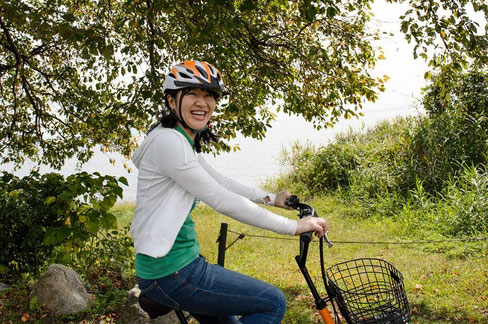 On Tuesday, we hosted an honourable guest, Ms. Koshi who is the mayor of our Otsu-city. Our good friends joined us in this special tour. 
Under the clear blue autumn sky, the electric bike ride along the coast up the hill among rice terraces was an exhilarating experience. 
Bento style lunch was served with steaming hot rice that was just harvested at the localfield.
Why not try a day touring by the Japan's most charming lake with us?
We will be awaiting for your visit!  Lake Biwa Electric Bike Tour