Thanks to the kindness of the staff in charge of inbound tours from the Shiga prefectural office, Tour du lac's tour was broadcasted on a news program.
Our most popular tour 'Mochi rice cake Making at a local Farm House' was covered on the program.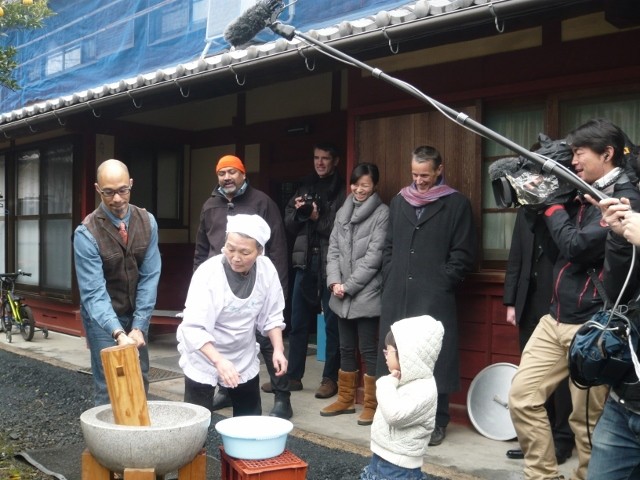 The gentleman in the orange cap is the MC. Mr. Sunni Francis is an Indian DJ who has been living in Japan for thirty years.
He took the lead with his overwhelmingly fluent Japanese and our popular tour program 'Mochi rice cake making experience' started.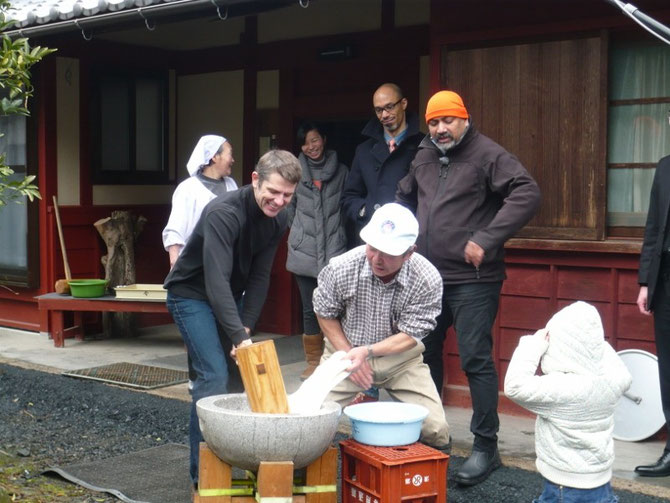 Our friends took turns to pound the sticky rice to make Mochi rice cakes.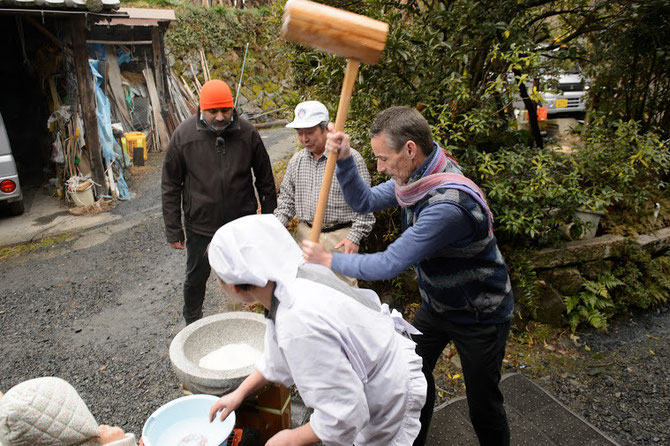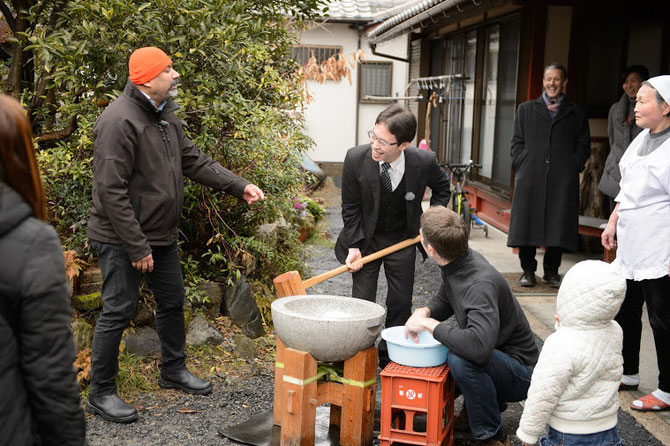 The staff member from Shiga prefectural office also took his turn. Mr. Sunni says that he should pound harder.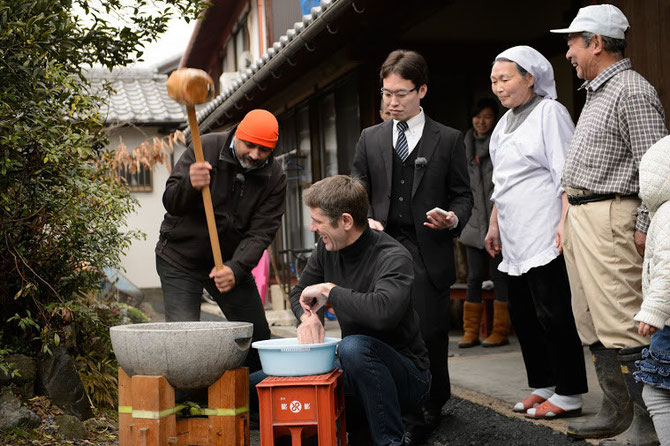 Sunni gives a powerful pounding!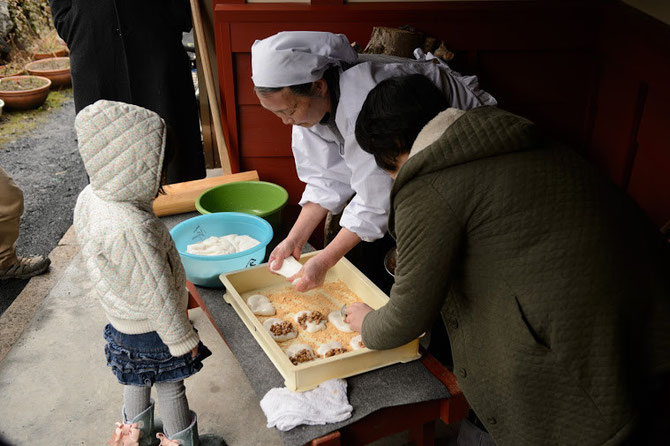 The freshly pounded rice is stuffed with Natto; fermented soy beans and then dusted with soy bean powder. This seems to be the typical way of eating Mochi in the Ogi area.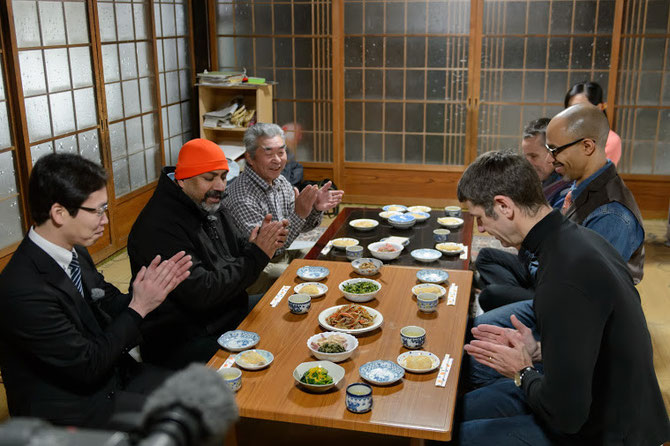 We all enjoyed eating the fresh Mochi and chatting with the farmer.